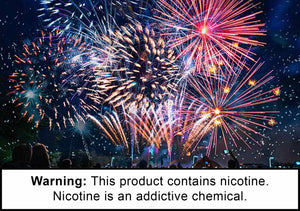 Here's to Vaping in 2020 and a look back at a crazy year
For vaping, 2019 was a difficult year. We have had a lot of rough blows dealt to us, but despite the media, new laws and harsher regulations, we are still here and still bringing the public the products that they love.
As we head into the new year, I want to take this opportunity to thank all of you who have supported both our company and the vaping industry as a whole. It's been a year of signing petitions and standing up for our rights, but if it wasn't for all of us together, we would not still have the rights that we do. 
Looking back, we faced a huge blow when there was a lung illness outbreak stemming from a similar black market product. Again, thanks to all of you who helped spread solid information to anyone and everyone. Whether or not you posted about it online or just kept the record straight in a casual conversation, this is what keeps this industry alive.
Unfortunately, it is looking like flavored pods will be banned, but the law will likely not apply to bottles, which is something to be thankful for. And this is also good news for all of the flavors of eJuice we offer.
There has been good news and bad news, but we are focused now on 2020 and are looking forward to what it may bring.
From all of us here at Fuma, have a very Happy New Year!
---